La Gramanosa Olive Oil - SPAIN
Extra virgin olive oil, hand-picked and pressed within 24 hours
A typical single variety olive oil from Catalonia 
Fresh and delicate at the same time
An extraordinary fruity-floral​
Finca La Gramanosa located south of Barcelona is one of the jewels of Catalan olive growing. The olive blossom and the olive kernel are the olfactory memory of this exceptional oil. This olive oil reveals delicate aromas of sweet almond and apple white flowers. Its tender and tasty flavor, so characteristic of the Arbequina olive, makes it the pride of its producer.
Intensity:
Notes of:
Olive Blossom, Sweet Almond
Producer:
Adjutori Pujals Cruells
Grilled shrimp, eggplant gratin, strawberry salad
Name: Extra virgin olive oil La Gramanosa
Volume: 500ml
Origin: Spain
Ingredients: olives: Arbequina 100%
Storage conditions: Keep in a cool & dark place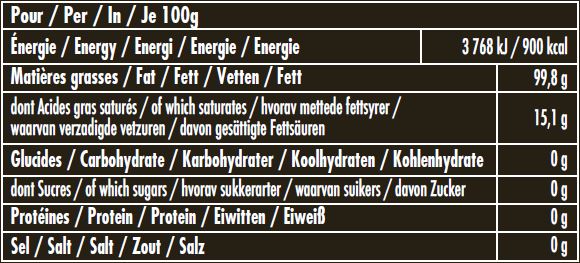 Its location between the sea and the mountains, as well as its climate, allows us to obtain a monovarietal olive oil without equivalent.
A mill that is always at the cutting edge of technology and remarkably clean. Every night all the machinery is cleaned with great care so that the extraction process cannot be influenced by any element that could alter the organoleptic quality of the freshly pressed olive oils.