Organic Pressed Olive & Fresh Orange
Organic fresh orange andlivelive
Zero added flavor
Fruity with intense orange peel taste
Always as fragrant as ever, this certified organic oil is 100% natural, with no added flavouring: a delight for all gourmets who are close to the challenges of organic food. Hardly picked, whole oranges and olives are crushed together at the time of the production of the olive oil. The ORGANIC oranges thus release their natural essence and blend harmoniously with the subtle perfume of fresh olives. A new fruity aromatic oil with the intense taste of orange peel to innovate in the kitchen, which will go perfectly with balsamqiue vinegar, the white condiment of Modena, the sweetness of raspberry vinegar or honey & ginger vinegar.
Raw salad or finishing, slow cooking in papillotes, in pastries... : Grilled fish, in court bouillon or raw, duck breasts, chicken breasts, osso bucco, carrot soup, grated carrots, summer salads, marinated grilled prawns, citrus cake, chocolate cream.
Name: Organic Olive & Orange Specialty
Net quantity : 250ml
Origin: Product of Italy
Ingredient List : Olives 99% Orange 1%
Storage conditions: Keep in a cool & dark place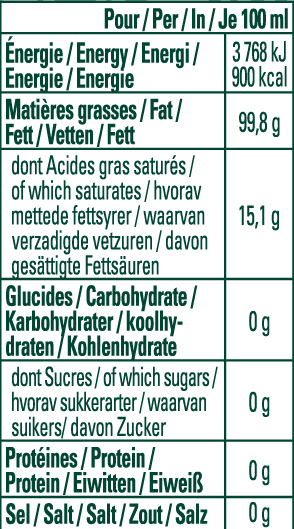 From an ancient Italian tradition comes a rare oil: fresh oranges are added to the olives during the pressing. An entirely natural product obtained in Puglia in the South of Italy. A delicious smell and taste. In Puglia, southern Italy, the Abruzzi tradition of pressed olives and citrus was reinvented. In Abruzzi, at the end of olive crop the producers used to remove the fat from millstone by pressing lemons. The resulting oil was very flavored and kept for family use. Nowadays, oranges are pressed whole, fresh and mature, together with olives.