Pesto Genovese - Basil & Parmesan
The traditional recipe
With fresh basil from Genovese
And the crunch of cashews
A great classic of Italian cuisine by chef Jean Marie Meulien! A most audacious recipe, revisiting tradition with its combination of PDO Genovese basil, PDO Parimigiano Reggiano and cashew nuts for a light crunch.
On pasta, to garnish a carpaccio or aperitif verrines, in preparation of a savoury cake / pie, to accompany a pork filet mignon or small vegetables or with fresh goat's cheese.
Name: Pesto Genovese - Basil & Parmesan
Net Quantity: 180g
Origin: Product of Italy
Ingredient List: fresh P.D.O. genovese basil 35%, extra virgin olive oil, cashew nuts, P.D.O. Parmigiano Reggiano parmesan cheese 4% (milk), garlic, pine kernels, corn starch, wheat fibers (gluten), salt
Storage conditions : Keep refrigerated after opening & consume soon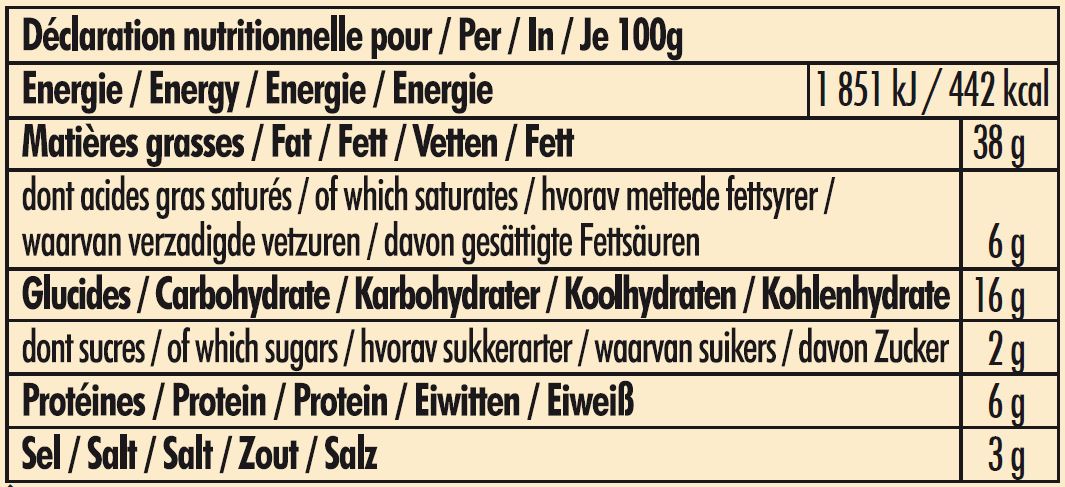 Essential elements of Italian gastronomy, sauces and pestos are part of the Mediterranean art of living. Oliviers&Co presents a demanding selection of culinary aids, made with top quality ingredients. From the traditional Genovese pesto to the original pistachio pesto, discover an exquisite selection to bring sunshine to your plates!