Pressed Olive & Fresh Lemon
Fresh olive and lemon
Zero added flavor
Fruity and tangy
A preparation, which assembles olives and fresh lemon, pressed together. This blend of fresh fruits will offer a remarkable olive oil, fruity and slightly tart, enhanced with notes of lemon zest. A very fine perfume that will sublimate your delicate dishes, both sweet and savoury! This olive and lemon based oil has no added flavouring, which gives it the subtle, delicate and characteristic taste of fresh lemon.
A simple drizzle on your scallop carpaccios, tuna or salmon tartar, endive salad, marinades, grilled or steamed vegetables... But also as a dessert in peach or pineapple carpaccios, strawberry salad, yoghurt cakes, fruit tarts…
Name: Olive & Lemon Specialty
Net quantity : 100ml
Origin: Product of Italy
Ingredient List : Olives 99% Lemon 1%
Storage conditions: Keep in a cool & dark place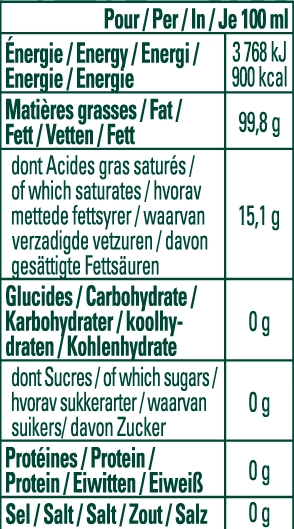 A rare oil from the Italian tradition: fresh lemons are added to the olives during the pressing. An all-natural product made in Puglia in southern Italy, where the tradition of pressed olives and citrus fruits from Abruzzo has been reinvented. In Abruzzo it was customary, at the end of the olive harvest, to degrease the millstones by crushing lemons. The oil obtained, very fragrant, was reserved for family use. Today, the lemons are pressed fresh and whole, at the same time as the olives.