Pressed Olive & Fresh Mint
Olive and fresh mint
Zero added flavor
Intense and fresh
An olive oil full of freshness and naturalness where only the quality of the raw material counts. This oil with its unique characteristics is a subtle alliance between olive and fresh mint pressed simultaneously. An oil to make and transform originally and simply a salad or dessert recipe.
Delicious with tabbouleh, hummus, egg rolls, grilled chicken, arugula salads, green or tomato salads, strawberry or citrus fruit salads, chocolate or almond cakes…
Name: Olive & Mint Specialty
Net quantity : 250ml
Origin: Product of Italy
Ingredient List : Olives 99% Mint 1%
Storage conditions: Keep in a cool & dark place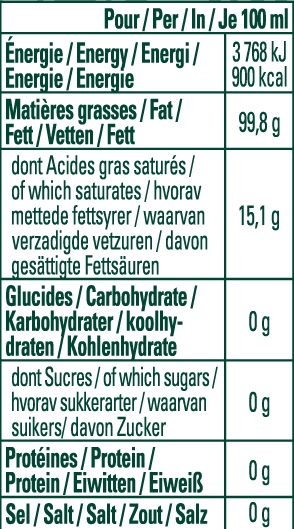 Our miller has invented a new recipe: olive oil with mint. As for the basil olive oil, the production is in two steps. In summer the mint leaves are picked and macerated in olive oil. And in winter, at the time of the olive harvest, the mint leaves are crushed with the olives. This oil arouses greedy ideas and oriental desires.