Green, round and crispy olives
Typical Sicilian olives
A very sweet taste that will please the most people
The famous Nocellara del Belice olive is a typical Sicilian olive variety, very mild in taste. This green, round and crunchy olive is worked by hand in brine to preserve all its taste qualities. A delicious fleshy olive ideal as an aperitif or in a salad!
For the aperitif or in a salad.
Name: Nocellara green Olives Net quantity: 300g Origin: Produced in Italy Ingredients: green olives, water, salt, acidity regulator: lactic acid, antioxidant: ascorbic acid. Storage conditions: Keep refrigerated after opening & Once opened consume within 15 days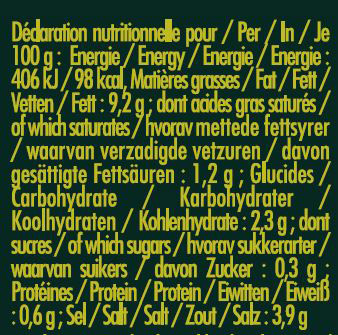 Discover the mythical flavours of the Mediterranean with this selection of Oliviers&Co table olives: soft and tasty.