Spaghetti of Durum Wheat Semolina
A great classic of Italian pasta
Excellent because of the delicacy of the wheat semolina used
A basic for any kitchen
These spaghetti with Durum Wheat Semolina are unique and inimitable in their taste. They are considered very qualitative for the fineness of the semolina and for the methods applied during its elaboration. One of the great classics of Italian pasta!
Taste with pesto bianco, carbonara, seafood
Name: PASTA OF DURUM WHEAT SEMOLINA
Net Quantity: 500g
Origin: Product of Italy
Ingredient List:Durum wheat semolina (Gluten)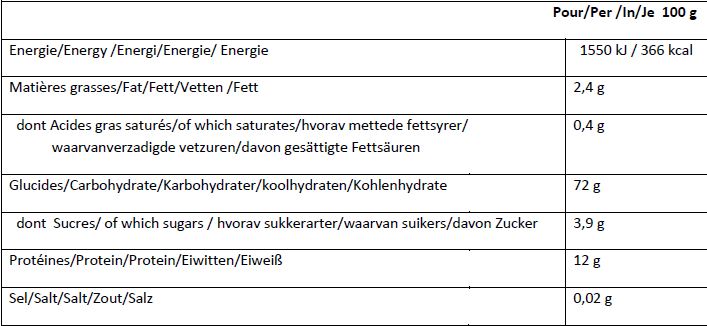 Oliviers&Co. has selected exceptional artisanal pasta, made by the Morelli family in Pisa since 1860 and 5 generations. Their secret lies in an ingredient that distinguishes them from most pasta: durum wheat semolina. Their production methods preserve the ingredients as much as possible, allowing the pasta to retain its unique taste and consistency. 2 new gluten-free references have been added, made from corn and rice, suitable for gluten-free diets.