Mini-Crostini with Olive Oil 8%
Originally from Liguria
Handcraftsmanship
Golden, crispy and light
Produced in Liguria, Italy, these golden, crunchy mini-crostini are the result of a unique handcrafted savoir-faire. A rigorous selection of ingredients and a double baking process give these crackers a delicate, light texture. Made with 9% olive oil, these savory crackers are a true taste of the Mediterranean!

Serve in place of bread with any of our tapenades and spreads

Name: Mini-Crostini Savory Biscuits with Olive Oil 8%
Net quantity: 80g
Origin: Produit d' Italy
Ingredient list: wheat flour, durum wheat flour, extra virgin olive oil 5%, olive oil 3%, sea salt, yeast, malted wheat flour. May contain traces of: sesame seeds, soy
Storage conditions: Keep in a cool and dark place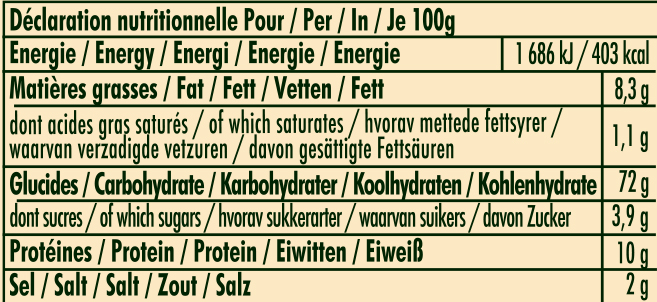 Find a selection of Oliviers&Co's tasty biscuits, made according to authentic methods and inspired by the Mediterranean tradition!